Unfortunately due to The River Tame running through the centre of the park, and with the pools designed as "balancing lakes" , from time to time Sheepwash has suffered pollution issues arising from certain discharges into the River from known and sometimes unknown sources.
The pollution may come from the direction of Oldbury, The area of Tividale or from Dudley Port brooks which feed into the River.
The pollution has come in different forms over this time; formerly there was the regular diesel oil iridescence. The article below is From The Express and Star dated 3/4/2001 and shows then Assistant Divisional Officer John Rees inspecting the oil.
More latterly the pollution has taken the form of  a sweet smelling wash type substance, sometimes with accompanying bubbles. It is clear that it originates with vehicles being washed. Dozens of calls have been put into the Environment Agency over this time, and still they along with Severn Trent, who own this surface water sewer from whence this brown/grey pollution arises appear incapable of stopping it at source.
The grime forms a paste and then a dirty fungus like material which smells a sweet smelling mixture of diesel, screen wash and cleaning fluids. Sometimes it forms suds, but the river itself and the culvert bank surrounding it turns a glazed brown.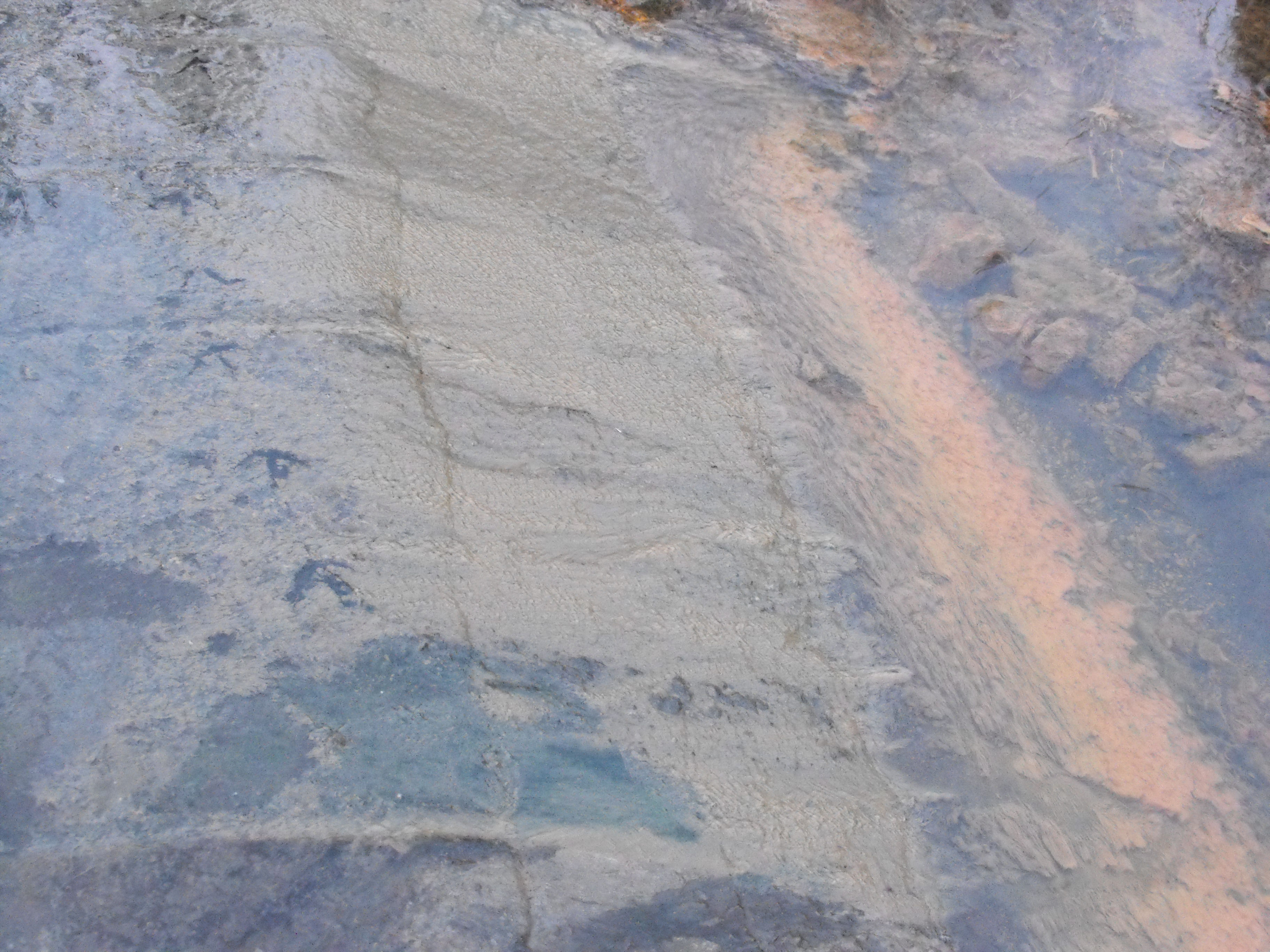 In 2020, the effects of another off site pollution event affecting the wildfowl were witnessed by The Friends of Sheepwash when the swan family became oiled. FOS, swanwatch and Scared animal Wildlife rescue caught the swans who were then cleaned up and eventually all returned. Without this intervention they would have lost the ability to water proof themselves and would have died.
We contacted the council, The Environment agency and Severn Trent, also using some of our own purchased spill pads to try to stop the pollution.
IF YOU SEE POLLUTION IN THE RIVER OR POOLS AT SHEEPWASH, PLEASE CALL THE ENVIRONMENT AGENCY HOTLINE NUMBER ON 0800 80 70 60